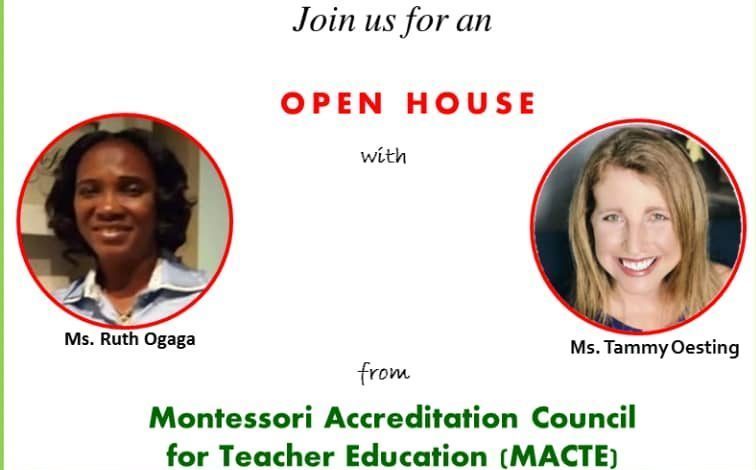 RMMC's Open House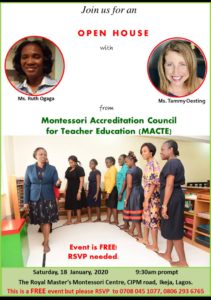 The recent MACTE accreditation for The Royal Master's Montessori Centre (RMMC) created lots of opportunities to reach out to educationists and parents who were interested in getting more knowledge on Montessori education in Lagos State, Nigeria. As such we organized an Open House and witnessed an amazing turn up of Early Childhood Education enthusiasts.
The Open House event had over one hundred participants in attendance. The event covered presentations on Practical Life, Sensorial, Math, Language and Culture. The participants were given a taste of the benefits of curriculum areas delivered in the prepared environment of the Children's House. They watched videos highlighting that traditional education tends to be a one-size-fits-all method while authentic Montessori Education follows children and meets their needs. The participants had the opportunity to tour the Montessori training centre.
The Open House attendees were addressed by the MACTE officials present as well as the Programme Director, Mrs. Seniorba Olatunji who whetted their appetites and encouraged them to fully pursue the Early Childhood Montessori Diploma Course at the RMMC scheduled for September 2020.
There was a time for Q&A and the participants got the clarifications they needed before settling into a sumptuous array of cocktail buffets and drinks.